+1D

Supported Peripheral Manufacturers

 Please see below for a list of peripheral makers currently in development and currently on sale.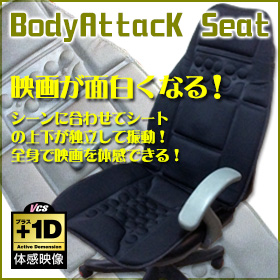 +1D Body Attack Seat
(Body Sonic)
◆Coming Soon

This product will be fundamentally different from the conventional mechanic for the vibrations produced via sound. It will generate a further precise vibration based on the media. Just simply place it over your favorite office chair・sofa・mattress for an easy set up! ※The photograph is shown with the Body Attack Seat placed over an office chair. ※The illustration may differ from the actual product.
Distributor
Pending